Village Court Family Restaurant
Phone: (641) 424-5065
687 S Taft Ave,
Mason City, IA 50401
Business Hours
Monday – Sunday 6 AM – 9 PM
Breakfast
Breakfast is Served all day, we have variety of choices starting with Omelettes, Skillets, Waffles, Pancakes, Steak and Eggs and a lot more. Stop try and let us know what do you think.
Lunch
Lunch starts at 11 AM every day. We serve different variety of food, Burgers, Sandwiches, Clubs, Melts Wraps, our homemade Soup, Low fat plates, Specials and more.
Dinner
Stop and see us for dinner. You are hungry? And need good potion and delicious meal. We are here. Pastas, Seafood, Steaks, Sandwiches and a lot more.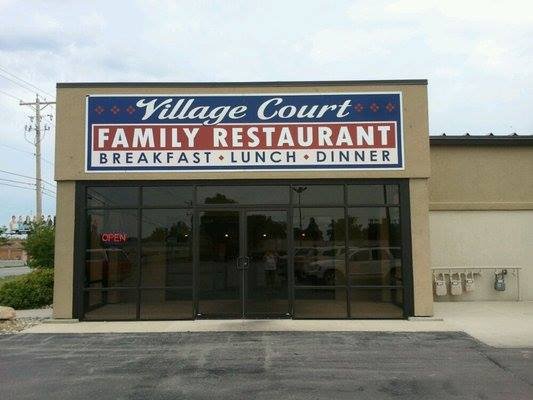 Bobby has been in the restaurant business for 10 years and his father, Frank, even longer.
Bobby has owned restaurants in Wisconsin and Belmont but now rents out the spaces.
How he ended up Mason City is "a long story," but he likes the area, he said.
"It's a great opportunity so we decided to do it," Bobby said about opening the restaurant. "We like Mason City, so that's why we decided to give it a shot."
Breakfast includes menu items such as omelets, waffles, eggs, pancakes, French toast, skillets and other specials like eggs Benedict.
After 11 a.m. anything on the menu can be ordered.
Lunch and dinner include burgers, wraps, sandwiches, croissants, soups, salads, stir fry, seafood, pasta and beef, pork and chicken dishes.
Other menu highlights include seniors' and children's menus, daily specials, carryout, an all-you-can-eat fish fry on Fridays and two homemade soups every day.